Show notes
Joining Mike on the podcast this week is Josh Neuman, the president and co-CEO of MELON, a powerhouse metaverse game development studio focused on Roblox. Josh explains why Roblox offers a lot of untapped potential for virtual music events, as well as a platform for audience growth and engagement, revenue generation, and more. He also explains why he thinks a lot of metaverse music experiences are misguided.
Before arriving at Melon, Josh was an artist manager for major artists like Tiësto and Fall Out Boy and and built major artist management firms. He also founded Recreation Worldwide, a brand creative agency and the THUMP EDM content platform, which were acquired by VICE Media in 2016. Josh has been at the intersection of celebrity culture, media, brands and marketing throughout his career and has architected some of the most innovative partnerships in the space.
The development team at MELON has been behind numerous music events on the immersive game platform Roblox, having worked with artists including Tai Verdes, Ava Max, KSI, and Zara Larsson on their Roblox events, as well as experiences for clients like the NFL, Chipotle, and Mattel. In July, MELON announced a $5 million seed round, which included investment from the likes of Crush Ventures (the investment arm of Crush Music), Deborah Dugan (former CEO of Product (RED) and the Recording Academy of Music), Spencer Baim (former CCO of VICE Media), and Gene Salomon (partner at leading entertainment law firm Gang, Tyre, Ramer, Brown & Passman).
Hosts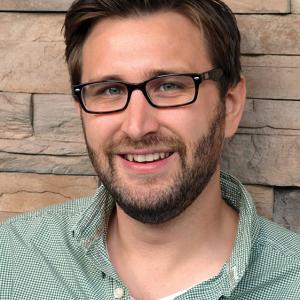 Mike Raine
Michael Raine is the Editor-in-Chief for Canadian Musician, Professional Sound, and other magazines. He's a fan of long conversations about music and the music industry.
Guests