Show notes
Why do music supervisors choose the songs they do for TV shows, movies, and commercials? And how do those songs get licensed, and for how much? How do music supervisors even do their job? How do indie artists pitch to music supervisors? For Canadian Musician and NWC's free September 2022 webinar, Editor-in-Chief Michael Raine was joined by one of Canada's most esteemed music supervisors to answer these questions and lots more. They address all aspects of music supervision and sync licensing from both the artist's and music supervisor's perspective. This week on the Canadian Musician Podscast, we're sharing that informative conversation, including the audience Q&A.
Cody Partridge is the President and Lead Music Supervisor at Pear Tree Music Supervision. With close to a decade of experience in the industry, his 150+ credits help demonstrate his versatility in navigating music clearances and placements over all forms of media. Cody prides himself on being an Indiana Jones of music clearances, constantly finding the hidden gems, and never allowing rights holders to go undiscovered. In addition, he is also well versed in navigating Unions implications when placing any affiliated recordings, assuring clients a pleasurable, worry-free experience in all aspects of authentic music use. Some highlights of his recent credits include: Letterkenny, Schitt's Creek, and various advertising campaigns, including Telus, Canada Life, and Scotiabank. Cody is also on the Board of Directors of the Canadian Guild of Music Supervisors, and acts as the Treasurer. At the 2022 Canadian Sync Music Awards, Cody took home four honours for: Best Sync – Sports Program or Sports Promo; Best Sync – Soundtrack, Original Film or Episodic Series for Streaming Platform (for Letterkenny); Best Sync – Soundtrack, Episodic Series (for Letterkenny); and Best Sync – Scene, Feature Film or Documentary Film (for Wildhood).
Hosts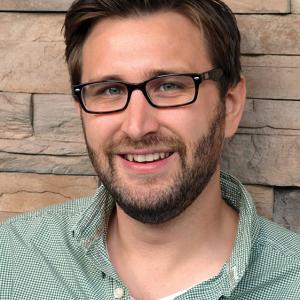 Mike Raine
Michael Raine is the Editor-in-Chief for Canadian Musician, Professional Sound, and other magazines. He's a fan of long conversations about music and the music industry.
Guests