Show notes
In our two interviews on this week's podcast, we're looking at a couple unique ways musicians are approaching their careers, whether that's financing or touring during a pandemic.
First up, Mike catches up with singer-songwriter Michael Bernard Fitzgerald (3:00) to find out how he managed to keep touring for the greater part of this pandemic. His unique "Farm Tour", just like it sounds, he set up a tent and sound system on farms across Canada for a series of intimate shows unlike any other. Find out how he pulled it off, the rewards and headaches long the way, and whether it was financially viable in the end.
Then Mike chats with Sound Royalties founder and CEO Alex Heiche (25:30). Since founding his company in 2014, Alex has become a go-to expert on music royalties, licensing, and specialty finance for music artists. He has presented on behalf of the Recording Academy and other music industry associations across North America and around the world. Since 2014, Sound Royalties has worked with artists such as Wyclef Jean, Pitbull, Rich Robinson (Black Crowes), Lil Wayne, DJ Khaled, Sonia Leigh, and others. The company offers royalty advances to artists that doesn't require them to give up any publishing rights or ownership of their songs.
Hosts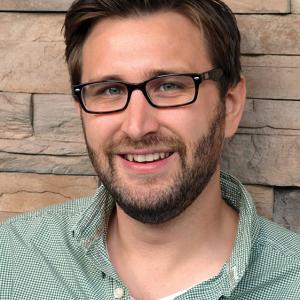 Mike Raine
Michael Raine is the Editor-in-Chief for Canadian Musician, Professional Sound, and other magazines. He's a fan of long conversations about music and the music industry.
Guests