Show notes
This week's episode is certainly a great one for any guitarists out there! First up, Canadian Musician Editor-in-Chief Mike Raine chats with award-winning Canadian classical guitarist Emma Rush (3:45) about the making of her latest album, Wake the Sigh. It brings to light a collection of relatively unknown female-written guitar compositions from the 19th century, including works from Emilia Giuliani, Delores de Goñi and Julie Fondard — a professor of guitar in Paris, France. As Emma explains, putting Wake the Sigh together wasn't as simple as listening to old recordings and re-recording them. No, she spent a couple of years researching these classical composers and uncovering their masterful compositions, which went on to inspire the 43-minute work. 14 of the 17 tracks were never-before recorded, so the Hamilton-based musician is technically the first to ever release them. As well, she recorded the whole album on a replica of a 19th century Stauffer guitar.
After that, we share a special treat for any rock guitarists! Canadian Musician writer and guitar expert Hal Rodriguez chats with Big Sugar's Gordie Johnson (25:00). Together they geek out about guitars and a bunch more. Gordie dishes on what he's learned from hanging out with Rich Robinson (The Black Crowes), Warren Haynes (Allman Brothers Band), and Joe Satriani; and what it was like having Rush's Alex Lifeson record parts for Big Sugar's latest album, Eternity Now.
Hosts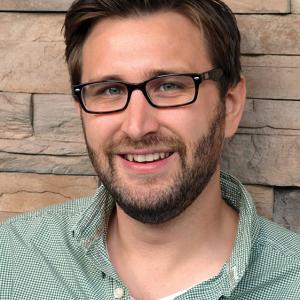 Mike Raine
Michael Raine is the Editor-in-Chief for Canadian Musician, Professional Sound, and other magazines. He's a fan of long conversations about music and the music industry.
Guests