Show notes
This week on Canadian Musician Radio, we're very excited to chat with Serena Ryder, whose career has exploded in the last year and a half following the release of her mega-selling fifth LP, Harmony. The album went platinum in Canada and spawned two massive singles in "Stompa" and "What I Wouldn't Do." Earlier this year, Serena earned Artist of the Year and Songwriter of the Year honours at the JUNO Awards, which she also co-hosted. Talking to Mike, Serena looks back on the whirlwind year she just had, how expanding her sound beyond to her folk roots led to her success, and what she has in the works as a follow-up to Harmony. Meanwhile, Andrew caught up with Paul Luftenegger, who has finished recording a huge project and album titled Diamond Light with Arun Chaturvedi. Paul uses his music to promote peace, love, and harmony and has worked very closely and continues to be a guest speaker and volunteer/contributor with the 'Canadian Mental Health Association' (CMHA). Paul has been a featured singer/songwriter by Songwriters Association of Canada for his work with Suicide Awareness and Social Change Songwriting. His career also includes partnering with international charities to advance social awareness issues advancing equality and human rights for all people of our World. Paul has also been honoured by Ontario Premier Kathleen Wynne for his work with Suicide Awareness. Finally, while at the Sound of Music Festival in Burlington, ON, Mike spoke with the girls in The Beaches. Despite just getting out of high school, The Beaches of been generating some huge review and industry buzz for their brand of no-holds-barred garage rock. The Beaches have charged into 2014 all guitars blazing with a three week tour of the UK supporting ex Distillers front woman Brody Dalle, and the release of their second EP, Heights, which was released on May 5th.
Hosts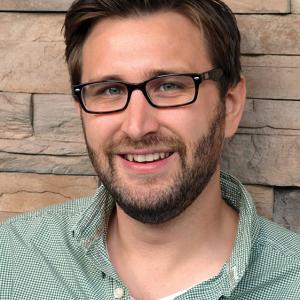 Mike Raine
Michael Raine is the Editor-in-Chief for Canadian Musician, Professional Sound, and other magazines. He's a fan of long conversations about music and the music industry.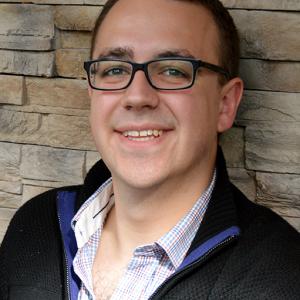 Andrew King
Andrew King is the Editor-in-Chief of Canadian Musician Magazine. He is a sought-after speaker, panelist, and moderator and has presented at events including CMW, ECMA, BreakOut West, and many others.
Guests