Show notes
Another Wednesday, another edition of Canadian Musician Radio. With all of these great summer festivals and tours, we've been able to deliver a heap of artist interviews, and this week is no different. Join us as we catch up with Juno-winning six-piece "folk popgrass" outfit The Strumbellas, singer-songwriter Astrid Young (also the half-sister of the one and only Neil), and Ryan McCambridge. The Strumbellas are playing summer festivals across Canada and the U.S. this summer, continuing to promote the sophomore album, We Still Move Dance Floors. While its predecessor, My Father and the Hunter, was nominated for a Juno Award for Roots & Traditional Album of the Year in 2013,We Still Move Dance Floors actually took the trophy earlier in 2014 and was recently long-listed for the 2014 Polaris Music Prize. They're more focused than ever now, and we'll find out why. Musician, composer, actor, author screenwriter, and sommelier Astrid Young released her fourth solo record, One Night at Giant Rock, at the end of June. In a special performance, Young is kicking off her "psychedelic acid folk" tour in southern Ontario in late July and will work her way west. The album, featuring Victor DeLorenzo of the Violent Femmes is a collection of songs that reflect her personal discovery of the karmic meaning of all her relationships. She speaks about the long gaps between records, some of her other musical endeavors, and more. Finally, in addition to being a studio engineer who's been the right hand man of producer/engineer David Bottrill (Peter Gabriel, Tool, Dream Theater), Ryan McCambridge has been making music under the moniker of A Calmer Collision. We talk about the sonic balance he's struck between modern rock and electronica as well as how his experience in the studio informs his work as a musician and more.
Hosts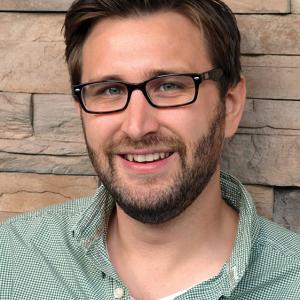 Mike Raine
Michael Raine is the Editor-in-Chief for Canadian Musician, Professional Sound, and other magazines. He's a fan of long conversations about music and the music industry.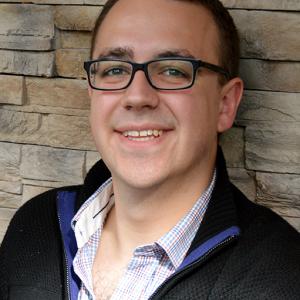 Andrew King
Andrew King is the Editor-in-Chief of Canadian Musician Magazine. He is a sought-after speaker, panelist, and moderator and has presented at events including CMW, ECMA, BreakOut West, and many others.
Guests