Show notes
First up, Mike shares an interview he did a couple months back with Cadence Weapon for a feature article that appeared in the May/June issue of Canadian Musician. Cadence's latest album, Parallel World, is a remarkable collection of songs that tackle politics, race, gentrification, the tech surveillance industry, and a lot more. But it's also just some damn good music that is earning rave reviews. In this chat, Cadence Weapon discusses the politics and issues of the past year, why he had to make this album, the influence of classic politically-charged artists like The Clash and Public Enemy, why awards shows need to recognize a greater breadth of Canadian rap music, and a lot more.
After that, Mike chats with the founders of Curbside Concerts. Last year, when live music suddenly shut down, musicians Matt Masters and Amanda Burgener found themselves in a panicked situation, with only about a month until their family of five ran out of money. Now, one year later, they have their own company, Curbside Concerts, with a loyal group of employees (with full benefits) and fans, and have created a whole new live music format that is bringing fans and artists closer together and doing remarkable things to keep money in artists' pockets and in the community. And not only is it COVID-safe, they firmly believe and plan to make it bigger and better in the post-COVID world. As well, Curbside Concerts, which is a Calgary-based female and Indigenous-owned company (Amanda being a citizen of the Métis Nation of Alberta), is walking the walk when it comes to their values. www.curbsideconcerts.ca.
Hosts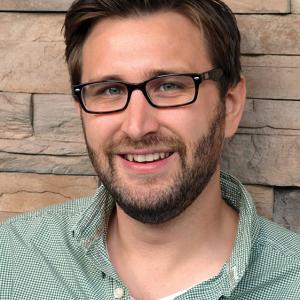 Mike Raine
Michael Raine is the Editor-in-Chief for Canadian Musician, Professional Sound, and other magazines. He's a fan of long conversations about music and the music industry.
Guests